The Dorflinger-Suydam Wildlife Sanctuary established a Dorflinger-Suydam Press for the purpose of publishing information relating to the Sanctuary's stated mission. All proceeds from the sale of these books go directly to the Dorflinger Glass Museum.
Please send your order to:
Dorflinger Glass Museum
P.O. Box 356
White Mills, PA 18473
The Glass Industry in Wayne County, Pennsylvania, 1807-Present
by Walter B. Barbe and Kurt Reed
Presents an overview of the entire glass industry in Wayne County, Pennsylvania, an area that had one of the greatest concentrations of glassmaking. Many of these shops used blanks from the Dorflinger Glass Factory. Over 75 factories are identified along with hundreds of names of glassworkers.
Copyright 2003
Hardcover, 341 pages
Lavishly illustrated
Price: $39.95
To purchase this book, please contact us.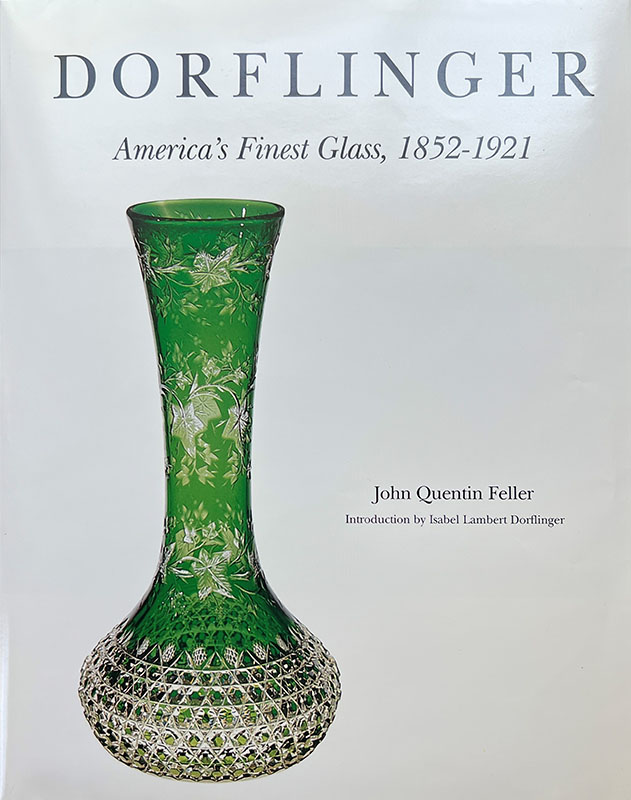 Dorflinger—America's Finest Glass, 1852-1921
by John Quentin Feller, with an introduction by Isabel Lambert Dorflinger
A must-have reference for anyone interested in Dorflinger glass. It contains a complete history of the company along with over 500 individual patterns reproduced from company catalogs.
Out of Print
Copyright 1988
Hardcover, 375 pages
51 color plates with hundreds of black-and-white photographs and illustrations
Price: $75.00
To purchase this book, please contact us.
C. Dorflinger & Sons Cut Glass Catalog
(blue cover) is a reprint of original Dorflinger glass company catalog pages. Published by the Christian Dorflinger Glass Study Group.
Copyright 1981
Soft cover, 48 pages
Price: $10.00
To purchase this book, please contact us.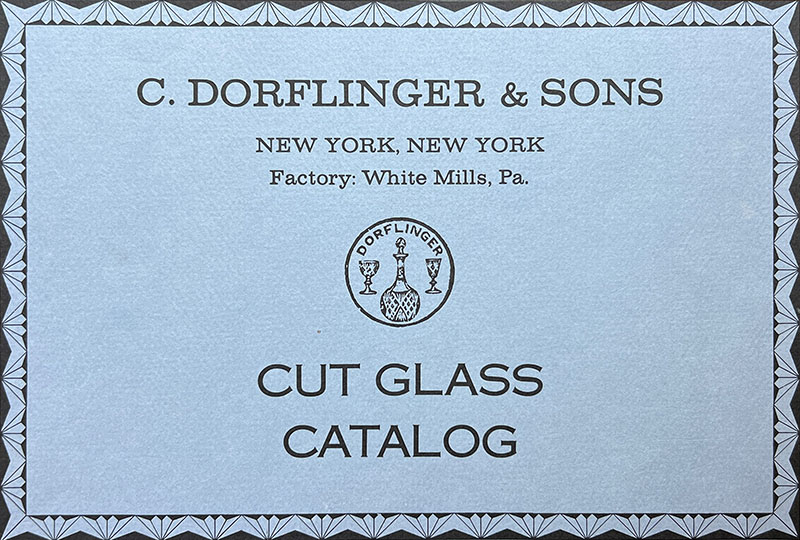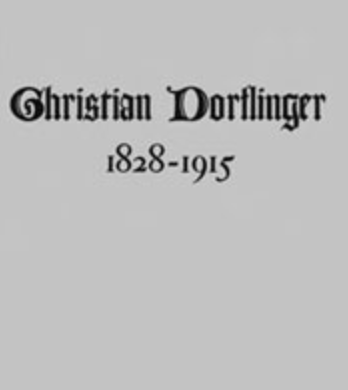 Christian Dorflinger, 1828-1915
by Frederick Suydam
Fred Suydam, Christian Dorflinger's grandson, wrote "Christian Dorflinger—A Miracle in Glass" to record the life and accomplishments of his grandfather. The original edition was privately published in 1950. In 1989, the book was reprinted by Dorflinger-Suydam Press.
Soft cover, 48 pages
Price: $5.00
TEMPORARILY OUT OF PRINT
Kalana Art Glass
by John Quentin Feller
Offers a detailed look at the Dorflinger Kalana line of acid-etched glass through photographs, catalog pages, and advertisements.
Copyright 1988
Soft cover, 54 pages
Price: $6.00
To purchase this book, please contact us.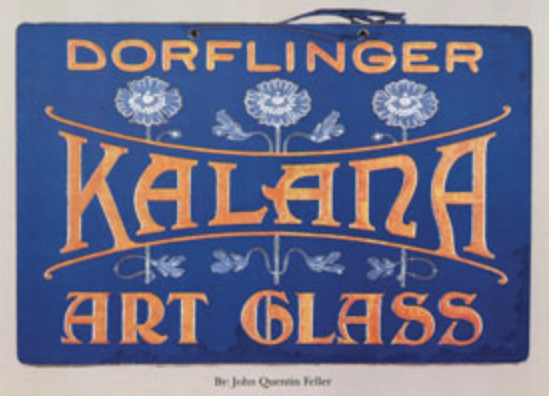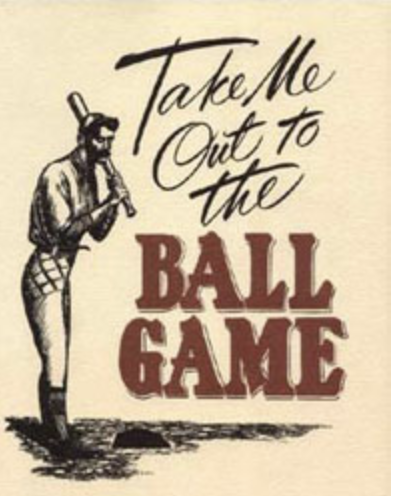 Take Me Out to the Ball Game
by Fred Suydam
Originally published in 1948 and later reprinted in 1994 to celebrate the creation of the Wayne Area Sports Hall of Fame. The book is a history of the sport of baseball in Wayne County from 1897-1947. It includes dozens of photographs of athletes and teams that played in the area leagues during the time.
Copyright 1994
Soft cover, 158 pages
Price: $15.00
To purchase this book, please contact us.
The Glass Cottages of White Mills
This DVD documents one of the original glassworker's homes. Produced and written by Ralph Liberto, this entertaining and enlightening documentary includes interviews with historians, residents and school students interspersed with historic photographs and rare motion picture footage of glass cutters at work in the 1920s. This lively documentary will delight history buffs, glass connoisseurs, and anyone interested in a great story.
DVD
App. 30 minutes
Price: $15.00
To purchase this DVD, please contact us.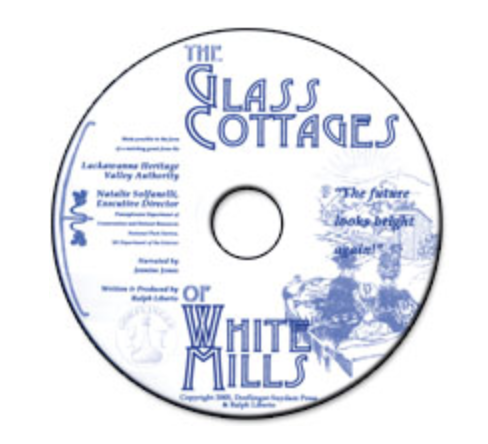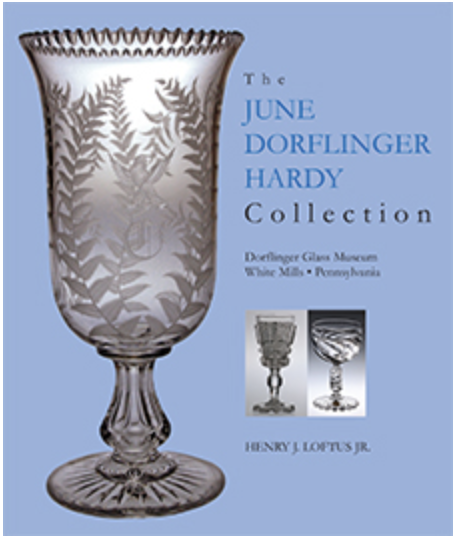 The June Dorflinger Hardy Collection
by Henry J. Loftus Jr.
An extensive catalog of patterns and family pieces on
loan to the Dorflinger Glass Museum by June Dorflinger
Hardy, the great-granddaughter of Christian Dorflinger.
The photographs and text were prepared by Henry Loftus ,
Curator of the Dorflinger Glass Museum in White Mills.
Copyright 2011
Softcover, 36 pages
Price: $8.00
To purchase this book, please contact us.