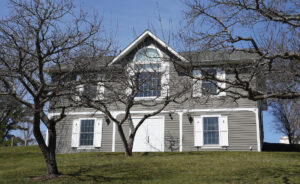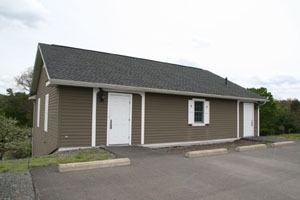 The Roger M. Blough Arts Center, named in honor of the man instrumental in advising Dorothy Suydam in creating the Dorflinger-Suydam Wildlife Sanctuary, was built in 2001. The building, centered in the parking area, overlooks the Dorflinger Glass Museum.
The lower floor of the Blough Building houses the offices of the Sanctuary staff. During the summer months, the Blough Building serves as an area for performers before Wildflower concerts. The large, open first floor is also used for meetings, lectures, art shows, and other Sanctuary events.
The building is available for rent for small parties, meetings, and lectures. Call 570-253-1185 for information.